Avanti Injectable Services
Botox
Botox is a purified protein produced by the Clostridium Botulinum Bacterium. It is non-surgical physician administered treatment that can temporarily reduce moderate to severe frown lines. It works by blocking the transmission of nerve impulses to the injected muscles. Botox has been safely used for over ten years and is FDA approved for cosmetic use.


Dysport
Dysport is injected directly in to muscles that cause facial wrinkles, temporarily immobilizing them.

Juvederm
Juvederm is the smooth derma filler that is used to instantly smooth away wrinkles around your mouth and nose. You will get smooth and natural looking results that last up to a year.


Voluma
As you age, it's not just about lines and wrinkles. Your cheeks can lose volume and skin may begin to sag. Juvederm Voluma® XC is the first and only FDA-approved injectable gel to instantly add volume to your cheek area to correct age-related volume loss in adults over the age of 21. It can provide you contour and a subtle lift for up to two years with optimal treatment.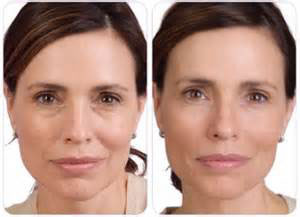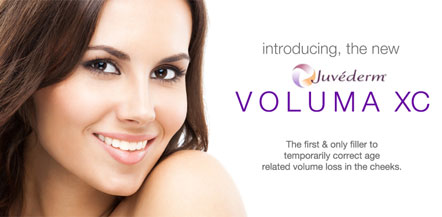 Restylane
Restylane is a safe and natural cosmetic filler made from base Hyaluronic Acid which is a natural substance that already exists in the human body. It is used to restore volume and fullness to the skin to correct moderate to severe facial wrinkles and folds.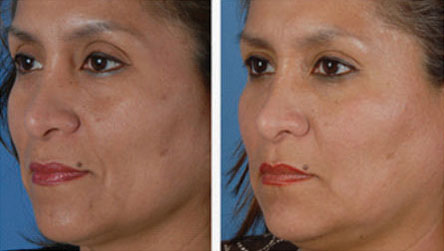 Restylane Lift
Restylane Lift is one of the several Hyalutoic Acid based soft tissue fillers on the U.S. market. It smooths under-eye hollows, enhancing the lips, enhancing volume and defining contours of the cheek, chin and jaw line. Restylane Lift also softens the appearance of scars.


Restylane Silk
The lips you want. The lines you don't. Finally, a filler that can help you achieve your ideal smile. Restylane Silk is the first and only FDA-approved product specifically designed for lip enhancement and the smoothing of wrinkles around the mouth.


Sclerotherapy
The treatment of very superficial red and blue veins has been a popular treatment since the 1930's. A salt solution is injected through a very fine needle directly into the vein. The sclerosant is injected straight into the vein and the solution irritates the lining of the vessel and causes the vein to spasm which in turn heals shut on itself. At this point, you may experience a mild cramping, and discomfort for one to two minutes.

Many things can contribute to the formation of leg veins such as, hormones, pregnancy's, hereditary influences and injuries. Lasers can help some minor red matting on the legs, but the gold standard for eliminating the red and blue veins in actually to inject them. After the procedure, the treated areas are often red and swollen and can take several days for the inflammation to go down. We always encourage walking after the treatment. For best results, high step aerobics and weights should be avoided.

On average, it takes about two to three sessions (depends on the size of the veins) to get rid of them. Once the veins are gone, they will not come back. New ones can occur in the future and injecting them before they get worse is always a good idea. Larger veins that are injected may become lumpy and hard, and may require several months to dissolve and fade. Brown lines or spots may appear at the vein site. In most cases they disappear within three to six months. Avoiding the sun will also help the brown fade faster. Neovascularization- the development of new tiny blood vessels- may occur at the site of sclerotherapy treatment. These tiny veins can appear days or weeks after the procedure, but should fade within three to twelve months without further treatment.

Come in today for a complimentary evaluation to see if you are a candidate for this procedure.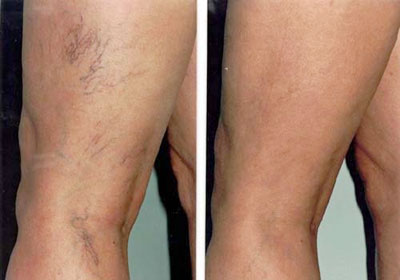 Kybella
Kybella is FDA approved for the permanent removal of the stubborn fat under your chin, known as submental fat. Kybella is a manmade form of a naturally occurring substance in your body that works to dissolve fat so that you can have the appearance you have always wanted, without surgery!! Call today to schedule your free consultation.


PRP Injection
Platelet Rich Plasma Therapy, is an injection of a concentration of platelets in a small volume of plasma. Platelets are the cells in the blood that help tissue to heal and grow new cells. The PRP, injected into specific areas of the skin, act as a matrix that promotes your own collagen to grow, regenerates tissue, and thus acts as to naturally smooth and tighten the skin.


PRP for Hair Loss
PRP therapy is used in hair restoration for natural looking results. With a thin needle, your own Platelet-Rich Plasma (PRP) is injected into the scalp. Then the growth factors in your blood cells do their job and hair growth is naturally stimulated.