Avanti Anti-Aging Services
SkinPen - Stimulates the Skin's Natural Ability to Repair Itself
SkinPen accellerates the repair process by creating microscopic channels, which also allows products to penetrate into the deeper layers of the skin. New collagen and elastin production can reverse years of sun damage, improve acne scars and enhance the overall appearance of aging skin. Remarkably effective for: scars, wrinkles, sun damage, uneven skin tone, stretch marks, lax skin, large pores, thin skin.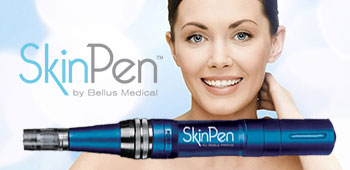 Micro Current
Micro Current offers you a gentle non-surgical alternative by using technology that effectively fights the signs of aging, consequently resulting in visibly firmer and smoother skin. Micro Current efficiently delivers low frequency electrical currents that work in harmony with the body to gently and effectively re-educate the muscles. As the body ages it causes the skin to sag and droop. This non-invasive approach helps to restore elasticity bringing a more defined, toned and youthful appearance to the skin.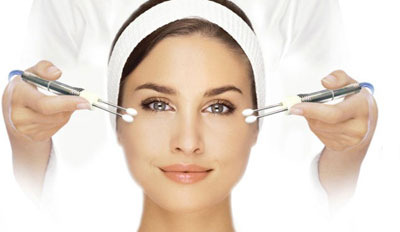 Alma Accent Skin Tightening and Reshaping
Accent provides controlled heat therapy to fight wrinkles and reshape any bulges or sagging skin on your body. Accent helps smooth and contour any loose, wrinkled or dimpled skin anywhere on the face and body. The treatment can help flatten your stomach and slim your hips and thighs. It also improves the thin, delicate skin that develops on the face, neck and under arms. Many patients also consider it after surgery or having a baby. Accent uses cutting-edge medical technology, called radio frequency, to heat the dermis, your skin's inner layer. This targeted energy helps reorganize the cellular environment and stimulates your cells to produce new collagen for both face and body. For body reshaping, it helps cells to release toxins and drain retained fluids.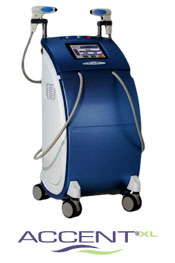 Clear + Brilliant
A new approach to laser skin enhancement